On September 17, the Huizhou dust-free workshop installed automatic rolling shutter door cargo shower room. We overcame factors such as uneven ground and dirty environment, and completed the project successfully. The customer tested machine and was very satisfied. The door of the cargo shower room is electronically interlocked, which can act as an air lock to prevent unpurified air from entering the clean room and achieve an effective purification effect. The clean airflow filtered by the high-efficiency filter is sprayed onto the surface of the object from all directions by the rotatable nozzle. Effectively and quickly remove dust particles, and the air with dust particles is filtered by the primary and high-efficiency filters and recirculated to the air shower area.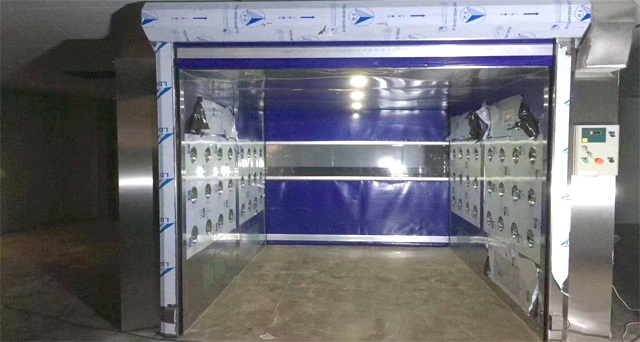 1). The high-tech intelligent voice cargo shower room produced by our company is equipped with a voice prompt system, which will be prompted by an automatic voice system when blowing the shower. Humanized voice prompts give people a friendly feeling and achieve an effective purification effect.
2). The nozzle of the cargo shower is special and can be adjusted 360°, so it will be more convenient to purify.
3). The cargo shower room can be emergency-stopped for special situations, which can also avoid equipment damage.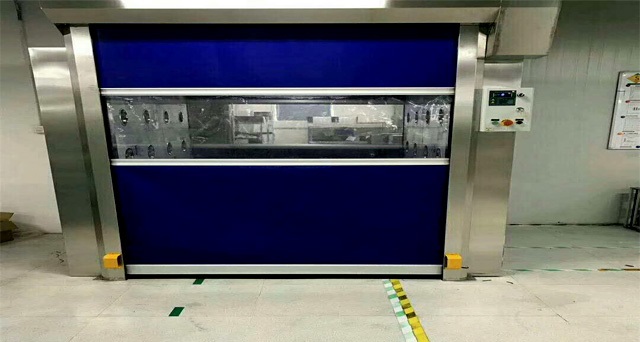 The automatic rolling shutter door cargo shower room is composed of an air shower box and a rolling shutter door. The door opening method is to automatically open the rolling shutter door. This can greatly save the time for forklift cargo to enter and exit, which is more convenient than manual cargo shower. Roller shutters are also not easily damaged. The company also has maintenance services, so customers in need can buy and use with complete confidence.