Hepa Air Cleaner manufacturers
Hepa Air Cleaner Made in China
1. The Maintainance of The Hepa Air Cleaner
1). According to the cleanliness of the environment, it should be replaced regularly (the primary filter is generally 1 to 6 months).
2). Regularly (usually once every two months) use a dust particle counter to measure the cleanliness of the cleanliness area purified with this product. When the measured cleanliness does not match the required cleanliness, find out the reason (whether there Leakage, failure, etc.) If the filter has failed, it should be replaced with a new filter.
3). Stop the machine when replacing the primary filter.
2. The Application of The Hepa Air Cleaner
1). Pre-filtration of multi-stage filtration systems.
Air filtration in general acid-base organic solvents.
Primary filtration of air-conditioning systems.
2). G1 primary filter/coarse filter can be used as pre-filter for air conditioning system and ventilation system.
3). Centralized ventilation and air-conditioning system and return air filtration in the clean room to prolong the service life of the latter stage medium-efficiency filter.
4). The ventilation system of ordinary industrial workshops can meet the general cleanliness requirements of the air.
Note: It can be customized according to the specific requirements of customers.
3. The Feature of The Hepa Air Cleaner
Capture particle dust above 5μm and various suspended solids; large air volume; small resistance; high dust holding capacity; long service life.
G1 primary filter] Product features: Primary G1 Flat Filter
1). Large air volume
2). Low resistance
3). Can be reused many times
4). High dust holding capacity
5). Easy to install
4. Product Parameters of The Hepa Air Cleaner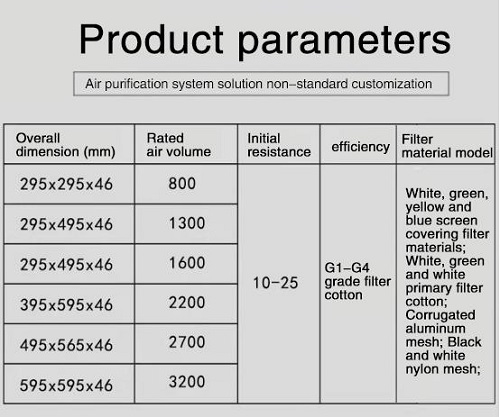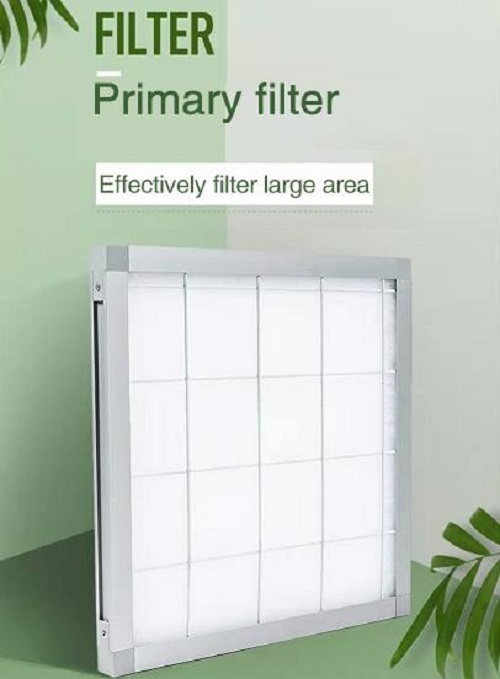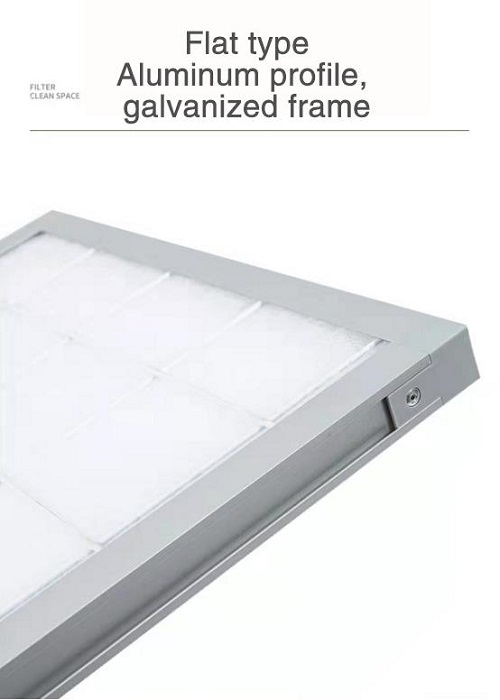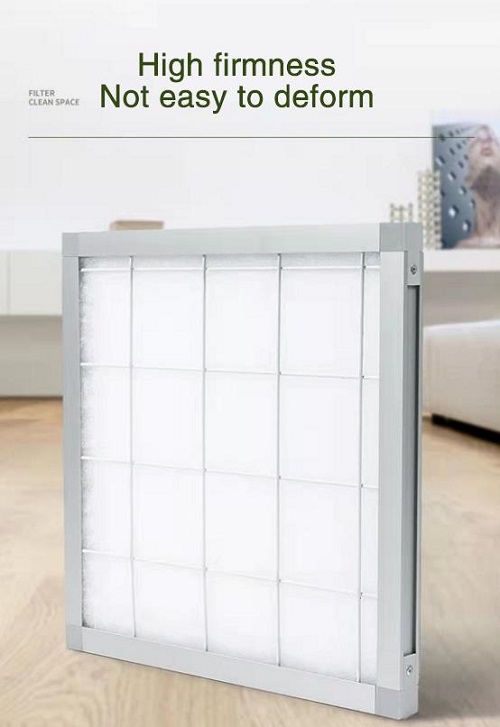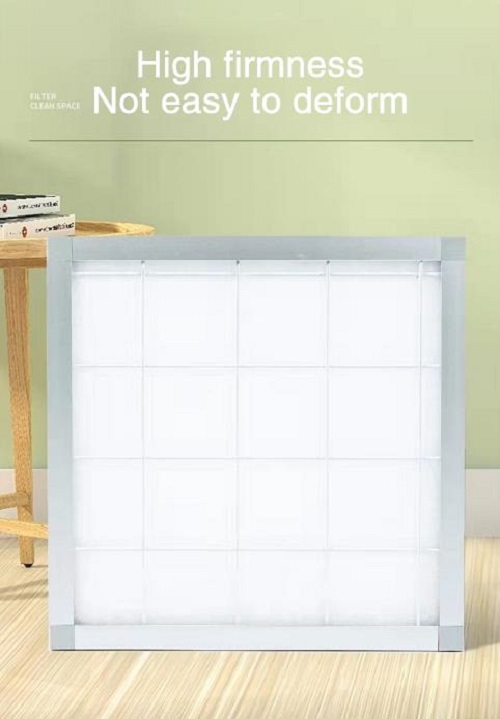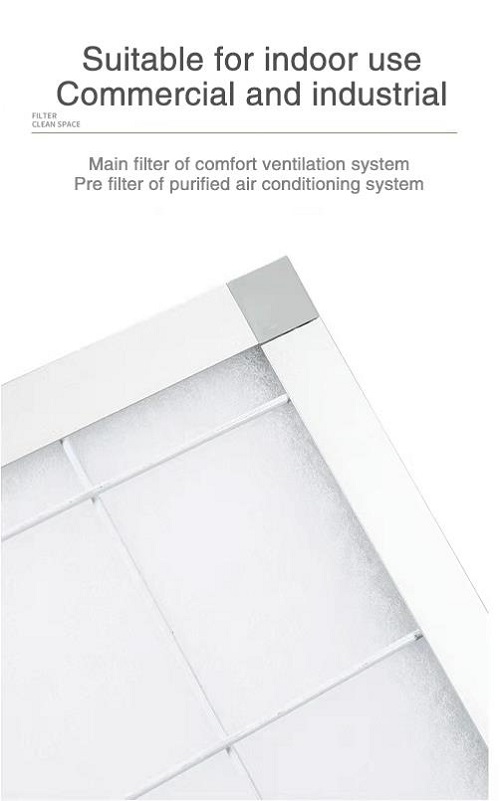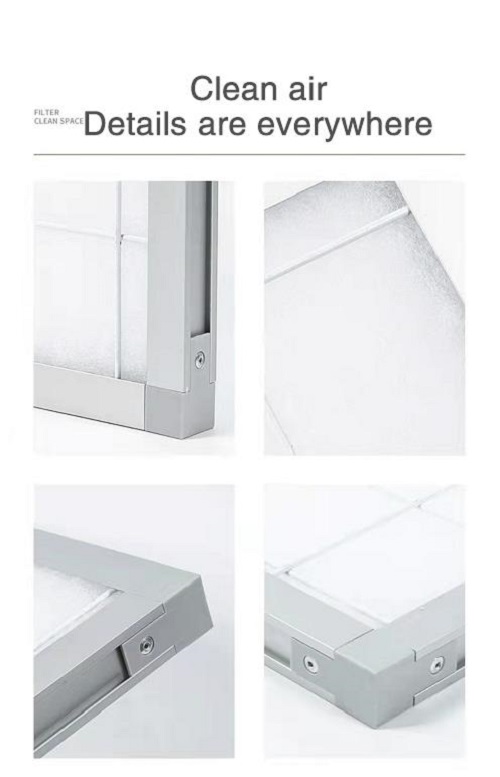 5. The Application of The Hepa Air Cleaner
6. The Purchase instructions of The Hepa Air Cleaner
▲ Invoice description
This store price, are not including the tax point, invoice need to add additional tax point, detailed please consult customer service.
▲ Shipping instructions
The goods in our store are large goods, the freight difference in different regions, the goods do not include freight and wooden frame packaging costs.The actual freight according to the product volume, quantity, wooden frame (export wooden box) packaging, receiving address to calculate, before shooting must contact the customer service to calculate the freight!In order not to occur unnecessary misunderstanding, directly take not delivery, need to fill the freight and wooden frame packaging costs to deliver.
▲ Receipt instructions
In order to protect your purchase rights and interests, to provide you with quality service, sign for when logistics personnel package inspection, if found product damage, less, please don't sign for, and timely contact us, we will help you properly quickly solve (such as no inspection sign for, the store will not bear any damage, such as return).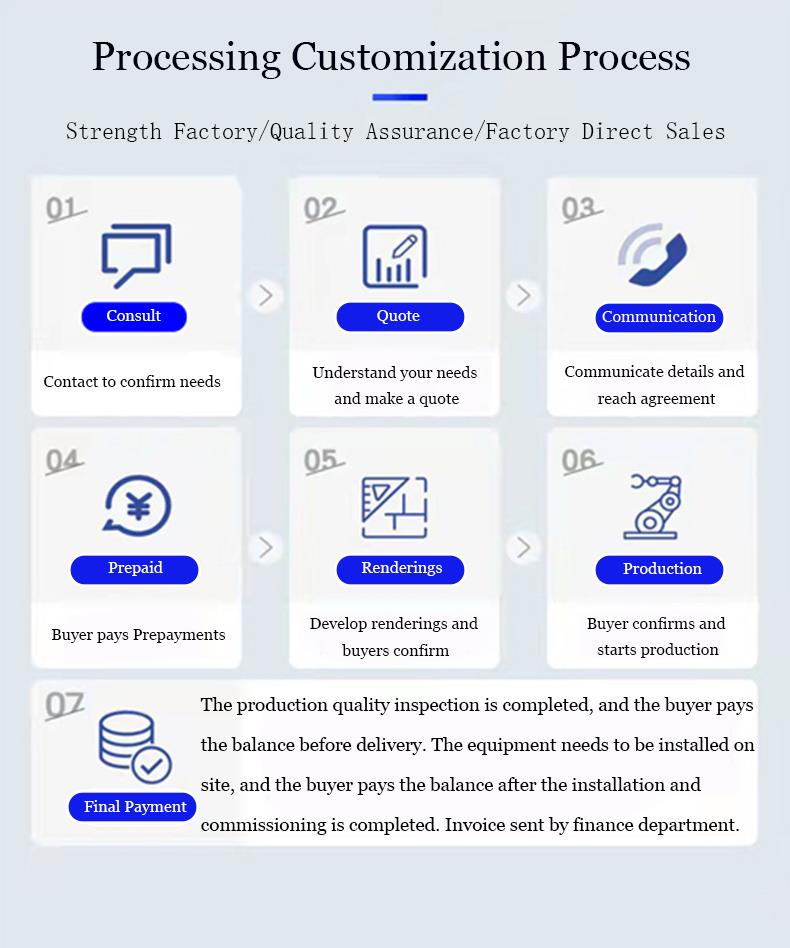 7. The Purpose And Usage of The Hepa Air Cleaner
Commercial and industrial general systems, end filtration of air conditioning systems
1). Clean room fresh air air conditioning system, last stage filtration of air supply outlet in clean room
2). Air supply main filter for FFU and other air purification equipment
3). Widely used in electronics. Optical, semiconductor, surface treatment, coating, chemical, biopharmaceutical, hospital, automotive industry and many other fields.
4). Final filtration of commercial and household air purifiers
8. The Company Introduction of Dong Guan Zhuo Wei Air Purification Technology Co., Ltd.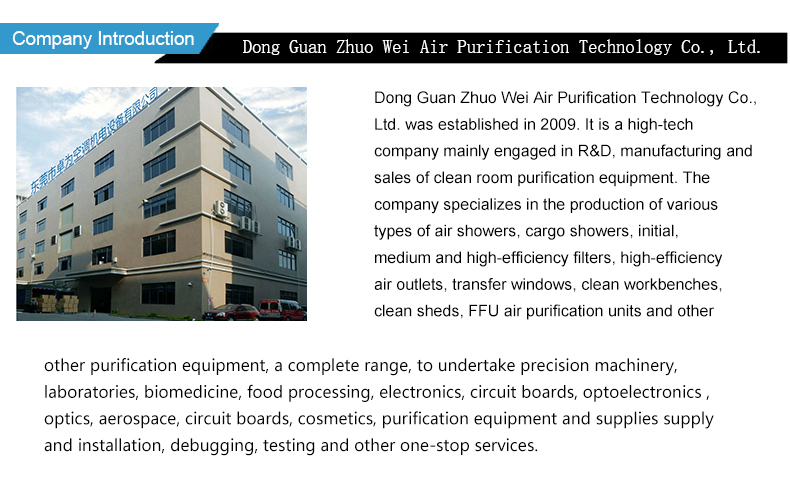 Zhuo Wei Air Purification factory is one of the leading brands Primary G1 Flat Filter Manufacturers, suppliers, made in China, wholesale customized low price High Quality Primary G1 Flat Filter for your production line Get more details of advanced latest selling Primary G1 Flat Filter from Zhuo Wei Air Purification factory and contact us to get a price quotation. Our product quality has passed international certification, and the price is affordable, newest, easy-maintainable. We also provide a product price list, please contact us to learn more. Welcome to call and order our products wholesale. We always adhere to the enterprise tenet of "survive by quality, seek market by reputation, seek development by technology, and seek benefit by management", adhering to the business philosophy of "creating first-class quality products and building Huaye's image", and constantly integrating product manufacturing and engineering and The professional and group business model integrating design and installation will wholeheartedly provide you with high-efficiency, high-quality, high-rated construction management engineering services, and sincerely create a first-class clean space for you.
9. FAQ:
Q1: What is you minimum order quantities?
A :Our MOQ is one set which can meet your sample requirement.
Q2: What is your leading time.
A :It's based on your quantities and the sizes of the products.Generally it takes us 20 days for one container and 10 days for sample orders.
Q3: What is your payment terms?
A :30% by T/T as deposit, balance will be payed before delivery.
Q4: Do you accept OEM&ODM?
A: Yes
Q5: Why maxi?
1). 2 years warranty time guarantee
2). 24 hours to give you prompt and further information
3). Send invitation and arrange everything for you when you come to China
Hot tags: China, Primary G1 Flat Filter, manufacturers, suppliers, factory, Manufacturers, Suppliers, Wholesale, Buy, Factory, Customized, In Stock, Bulk, High Quality, China, Made In China, Cheap, Low Price, Buy discount, Fashion, Newest, Advanced, Classy, Fancy, CE, ISO, Free Sample, Natural, High Dense, New Style, Beauty, Thick
Hepa Air Cleaner suppliers
Hepa Air Cleaner factory